SPACES
---
RESERVED FOR THE ARTISTS


The following areas are available for residents:



BUILDING
---
OVERVIEW
Architectural Heritage

Within the UNESCO perimeter, the old factory of watch Watches Luxor SA is an emblematic building of the industrial heritage of watchmaking town of Le Locle. Visual arts workshop, home of writer, workshop space and exchanges ... Place befitting the exercise of different disciplines. Within these walls, the association Luxor Factory is a tenant of an apartment and a workshop are allocated to the home workshop.


A little history

In 1905, at number 20 rue Alexis-Marie Piaget, in Le Locle, the architect F. Maspoli realized for Louis Sandoz-Vuille this complex mixed-housing factory. From 1935 to 1987, the building was the watchmaker of Luxor Watches SA, founded by Jean Hermann Brunner. Many exceptional pieces, enjoying an international reputation, were produced in his workshop until its merger with the brand Zenith International SA.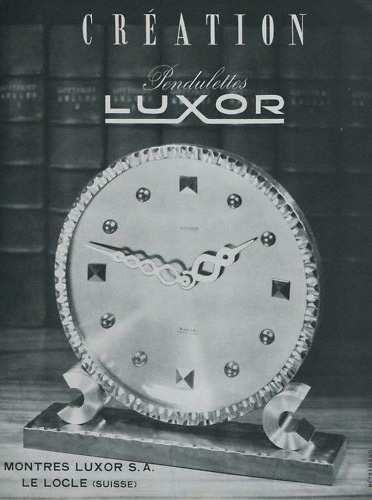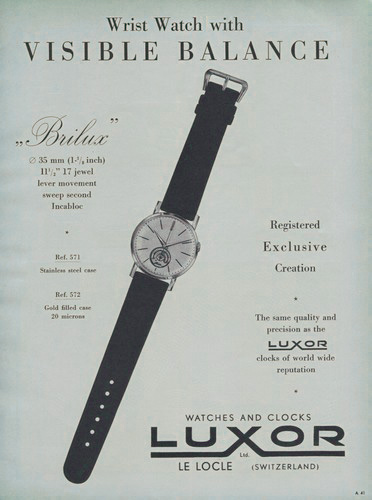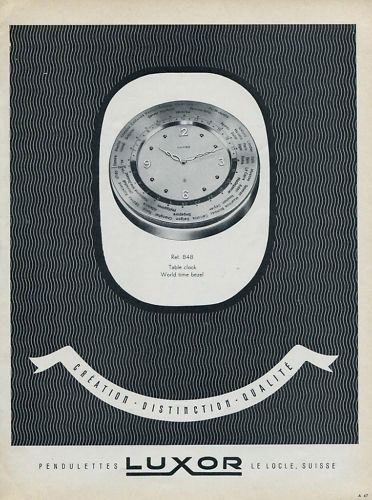 Three examples of timepieces produced in the 20th century by the Luxor workshops.



APARTMENT
---
ground floor
Living-room and office

Covering an area of 40 m2, this double room combines a living room and an office equipped with WI-FI. The office is ideal for developing conceptual work, graphics or writing. Relaxing, light-filled living room can enjoy the wooded environment.

Equipment:
▸ WI-FI CONNECTION
▸ 4 CUPBOARDS
▸ 1 DESIGN OFFICE
▸ 2 SOFA
▸ 2 ARMCHAIRS
▸ 1 LOW TABLE



APARTMENT
---
ground floor
Southwest Room

In this charming room, facing south-west, the old floors and woodwork reflect the architectural heritage of the early twentieth century. Nod to the world of watchmaking, furniture includes two single beds and cupboards.

Equipment:
▸ 2 LITS
▸ 1 COMMODE
▸ 2 CUPBOARDS
▸ 1 TABLE
▸ 2 CHAIRS
▸ WI-FI CONNECTION



APARTMENT
---
ground floor
Northwest Room

Quiet room with a double bed, facing the terrace overlooking the rooftops of the old town.

Equipment:
▸ 1 BIG BED
▸ 2 CUPBOARDS
▸ 1 TABLE
▸ 1 CHAIRS
▸ WI-FI CONNECTION



APARTMENT
---
ground floor
The kitchen

Decidedly vintage and friendly, fully equipped kitchen area allows residents to be self-reliant for their meals.

Equipment:
▸ 4 STOVE PLATES
▸ 1 OVEN
▸ 1 TABLE
▸ 4 CHAIRS
▸ DISH + POTS + PANS, ETC.
▸ CUPBOARDS



APARTMENT
---
ground floor
The bathroom

The contemporary design of the bathroom - with a bath - in contrast to the classic charm of old wood.

Equipment:
▸ WATER CLOSET
▸ WASHROOM
▸ SHOWER
▸ BATHTUB
▸ CUPBOARDS



STUDIO
---
under the terrace
The workshop

Now instead of artistic creation, the old watchmaking workshop of 100m², with sixteen windows overlooking the garden is divided into two parts. The first is devoted to graphics and multimedia approaches. The second is arranged to provide visual space and freedom conducive to the realization of their projects.

Equipment:
▸ WORK PLANS
▸ CUPBOARDS
▸ 1 SOFA
▸ SEATINGS
▸ WC
▸ WASHROOM



MUSIC STUDIO
---
in the basement
The music room

A soundproof music room, with a drum set, a bass amp, 2 guitar amps, 2 microphones (voice), a mixer ... And a fridge for thirst!

Équipement:
▸ 1 SONO (2 columns + amp)
▸ 1 BASS AMPLIFIER (Mark Bass Combo head 2)
▸ 2 GUITAR AMPLIFIER (Marshall Valstate S 80 + DOD)
▸ 1 MIX TABLE (12 tracks)
▸ 2 MICS (VOICE)
▸ 1 DRUM SET (SONOR DESIGNER)
▸ 1 FRIDGE (to hydrate)



GARDEN
---
outside
The garden

Artists also enjoy the beer garden, intimate and bucolic.

Equipment:
▸ TABLE DE PIQUE-NIQUE
▸ BANCS
▸ TRANSAT
▸ BARBECUE